Hey there, Vancouver!

I'm thrilled to guide you through an exciting November in our beautiful city.
This month, I've put together a list of fantastic activities that cater to Real Estate enthusiasts, families seeking quality time, and those wanting to pay their respects on Remembrance Day.
1. Real Estate Market Analysis Workshops
For those of you with a keen interest in real estate, attending market analysis workshops is a fantastic way to stay updated on local market trends and investment opportunities.
As your trusted realtor, I recommend staying informed about the market, especially if you're considering buying a new home or making real estate investments.
Feel free to reach out to me for personalized insights and guidance tailored to your unique real estate needs.
2. Family-Friendly Outdoor Adventures
I understand the importance of spending quality time with family, and Vancouver offers numerous outdoor activities that are perfect for just that.
Whether it's a visit to Stanley Park, Pacific Spirit Regional Park, or Grouse Mountain, these natural wonders provide the perfect backdrop for family hikes and picnics. Soak in the crisp, fresh air and let nature rejuvenate your spirits.
3. Remembrance Day Ceremonies
On November 11th, let's remember and honor the sacrifices of our veterans. Vancouver hosts several Remembrance Day events and ceremonies.
Join me in paying your respects at the annual Remembrance Day ceremony at
Victory Square
or visit the local
Royal Canadian Legion
branches to gain insight into Canada's military history.
4. Fall Festivals and Markets
If you're a fan of local produce and artisanal goods, you're in for a treat this November. Explore the Granville Island Public Market, where you can find fresh produce, and unique crafts, and enjoy captivating performances by local artists.
Together, let's explore the neighborhood and discover hidden gems while supporting our local businesses.
5. Must-Visit Locations:
Experience the breathtaking fall foliage and immerse yourself in the Festival of Lights for a magical experience.


Take the family on an adventure at the enchanting Canyon Lights event.


Shop for fresh produce, and unique crafts, and enjoy captivating performances by local artists.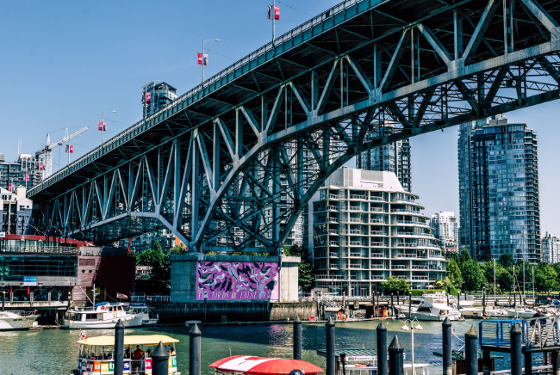 Embark on an educational journey through the region's mining history, just a short drive from Vancouver.


Learn about the stories of local veterans and the significance of Remembrance Day.
As your realtor in the Greater Vancouver area, I'm here to assist you with all your real estate needs. Whether you're looking to buy, sell, or invest in our vibrant real estate market, my expertise and personalized service are designed to ensure a smooth and successful experience.
Connect with me today, and let's make the most of your real estate journey in this beautiful city. We appreciate you checking out our blog, and I hope you have an incredible November in Vancouver, filled with memorable experiences and valuable insights!
For more information and to explore the latest Real estate opportunities:
Visit our website:

www.moehomes.ca
info@moehomes.ca
604-537-9791