Homeowners associations or HOAs have a number of roles in a particular neighbourhood. They provide amenities like parks, landscape maintenance, club houses and pools in return for monthly or annual dues. On the homeowners' side, they may find it challenging to accumulate the funds needed to provide a reasonable level of services and maintenance for the HOA. However, it can be avoided if the board makes cost-cutting a priority. They have to identify the high-ticket items first. Consider the following:
Utilities
For those HOAs having high utility costs, try to hire a utility auditing company. What they'll do is they verify the accuracy of utility bills, notes discrepancies and also assists in refund claims.
Insurance
In order to save on insurance premiums, HOAs can raise the deductibles and to offset this additional risk, owners may try to get a 'loss assessment' coverage for very little money. Such coverage will be available when the HOA has to special assess for the deductible to be covered on an insurable event.
Landscaping
You can replace turf with drought-tolerant native species to save water as well as maintenance costs. Installing rain override sensors is also a good practice.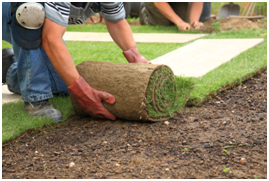 Pools and spas
To save, you may adjust the heater temperature and pump cycle times. For water conservation and to reduce heating costs, try to use a pool solar blanket.
Lighting
In terms of lighting, a high-efficiency outdoor lighting such as a compact fluorescent, metal halide, halogen and mercury vapour is a good choice.
Preventive maintenance
This one can be your biggest money saver. What it does is it finds out and fixes the problems ahead of time when they are small enough to resolve cheaply. So, you have to determine beforehand those items that need inspection and repair. Then, maintain a schedule for maintenance.
Review contracts annually
You should also review those fixed costs. These include the insurance, management, landscape and pool contracts. You have to communicate with those providers every year and ask if there are some ways to cut down the costs.